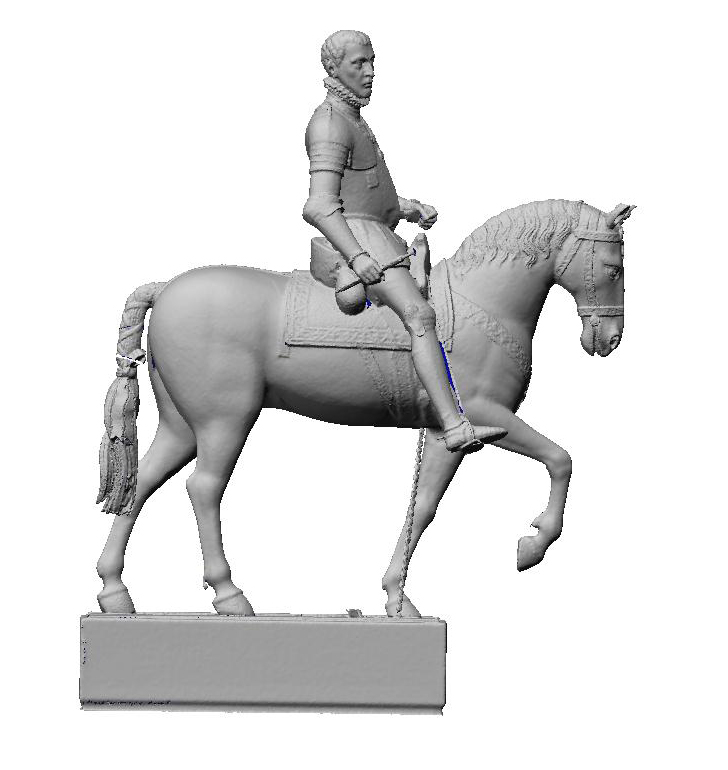 The wooden equestrian statue of Vespasiano Gonzaga in Sabbioneta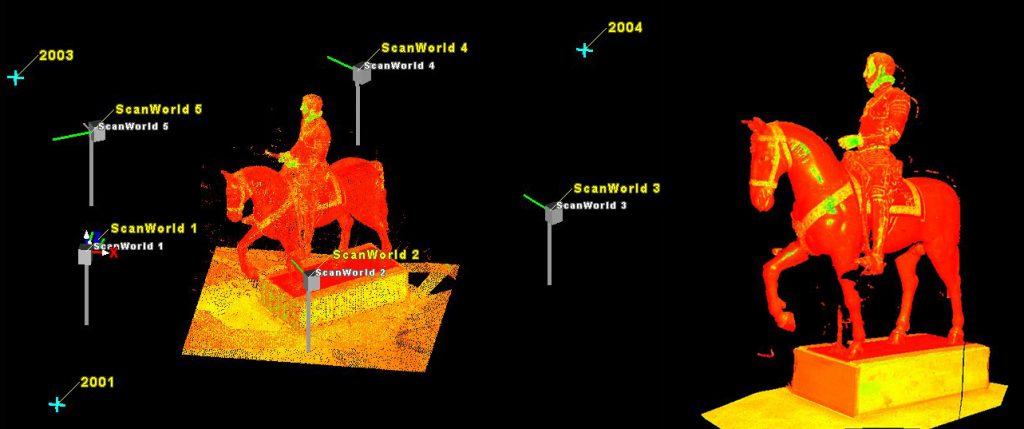 Scientific Director: Luigi Fregonese
Collaborators: Giacomo Bagnara, Enrico Brunelli, Laura Taffurelli,
Francesco Fassi
Partner: Palazzo Ducale di Sabbioneta, Comune di Sabbioneta
The ancient equestrian statue of Vespasiano Gonzaga (1587) is part of a group (cavalcata), originally of ten knights, which represents the ancestors of the Duke of Sabbioneta. The textured 3D model of the statue was obtained through a high resolution laser scanner and photogrammetric survey by the Hesutech group. The digital documentation of the statue, aimed at its conservation and digital use / navigation, has been a useful support for an in-depth historical study and the analysis of geometries and surfaces.