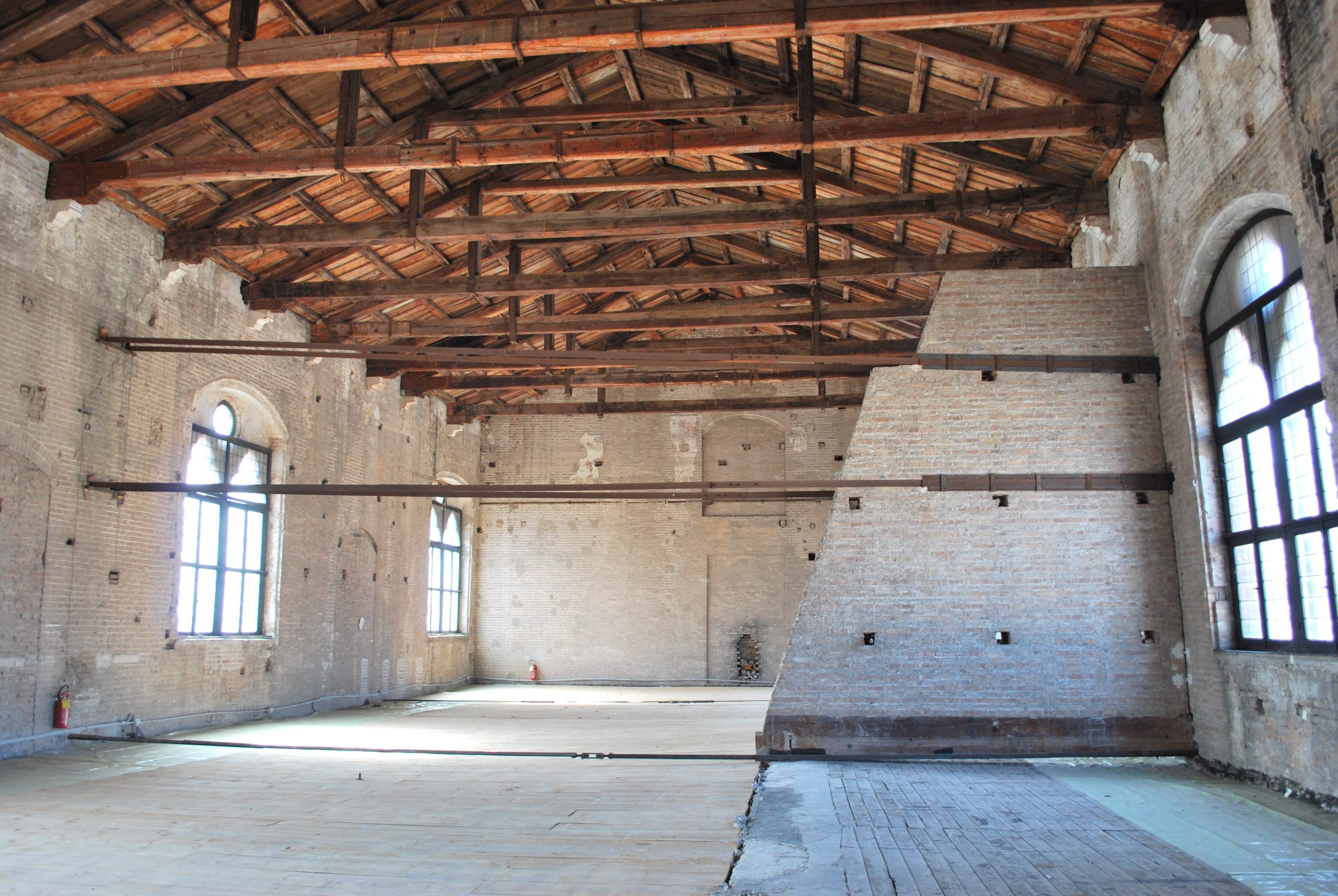 Survey and structural monitoring for a vulnerability study and intervention project.
The Salone dell'Armeria of the Palazzo del Capitano in Mantua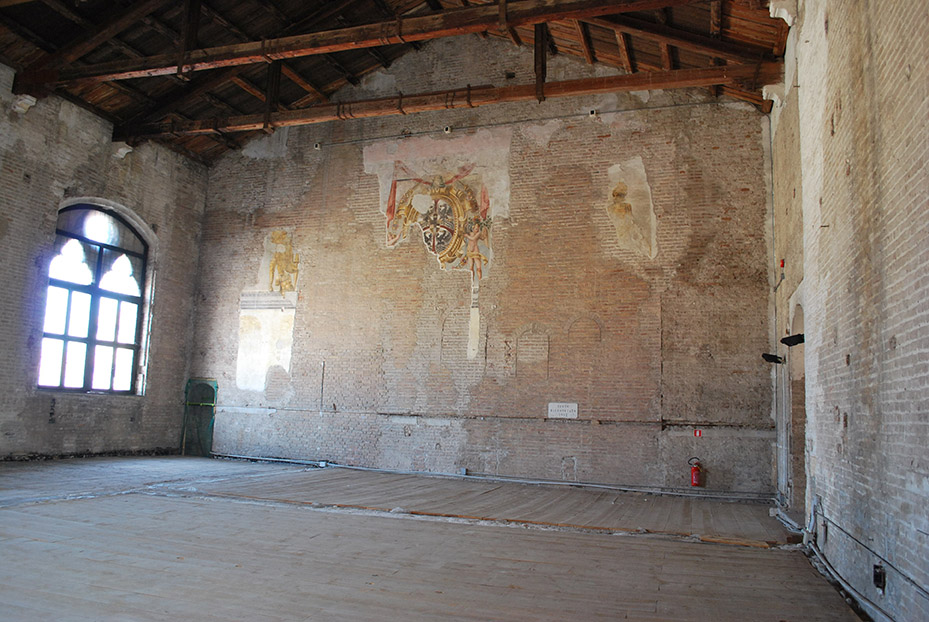 Scientific Director: Luigi Fregonese
Collaborators: Gaia Barbieri, Massimiliano Bocciarelli, Aronne Frigeri, Laura Taffurelli
Partner: Complesso Museale di Palazzo Ducale Mantova
Even if for a short time, the Salone dell'Armeria of Palazzo del Capitano in Mantua was an important venue of the Gonzaga court, during the early Reinassance. The first survey (2005-2006) was carried out for the accurate and detailed documentation of the geometries, surfaces (orthophotos), and the cracking state of the "spaces" of the hall. The wooden coffered ceilings, their intrados and the extrados, were also entirely surveyed (by removing the floors) for consolidation and conservative restoration. Later on ( 2011), the research group conducted a study on the structural behaviour of the entire building, which was subject to significant static disruption. The objective was to define the vulnerability of the building and then propose possible interventions for improvement and seismic adjustment, procedures verified on the basis of an appropriatly calculated safety index. To check the real shifts of the structure, a monitoring campaign was carried out on the main façade of the building; results deriving from the elaboration of a finite element numerical model were also collected.